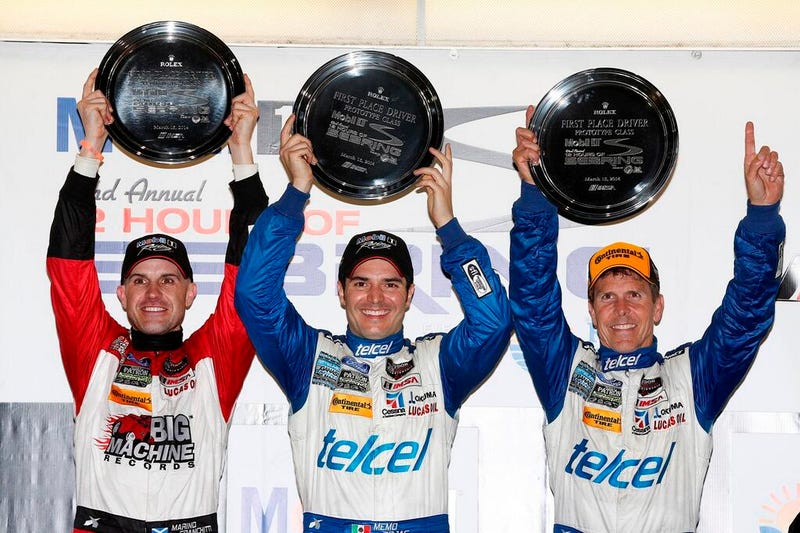 Remember when F1 was a weekly procession broken up only by passes manufactured by gimmicks, tires falling apart after seven laps and the classic game of "When does the Austrian anthem start/When does the German anthem end?"? Man, late 2013 seems so long ago. F1 wasn't the only thing in action, though, it was a busy weekend in racing.
Tudor United Sports Car Championship
This year's 12 Hours of Sebring, the first run under the new, united IMSA (Which is somehow the third different IMSA in the last 15 years, even though it retains the majority of the ALMS-Era IMSA's board and eccentricities), seemed a bit less special than it did as an ALMS race, partially because it now sits in the shadow of the Rolex 24 as it once did, and partly because those Le Mans overall winning LMP1 cars were, for the first time in a very long time, conspicuously absent from the storied airport circuit. However, that didn't make the race any less important, any less grueling or any less interesting. Ultimately, it was Chip Ganassi Racing's #01 Daytona Prototype, curiously piloted to the end by Marino Franchitti and not the car's traditional closer, Scott Pruett, that took the overall victory. For the full rundown, check out our Bakkster's full review here.