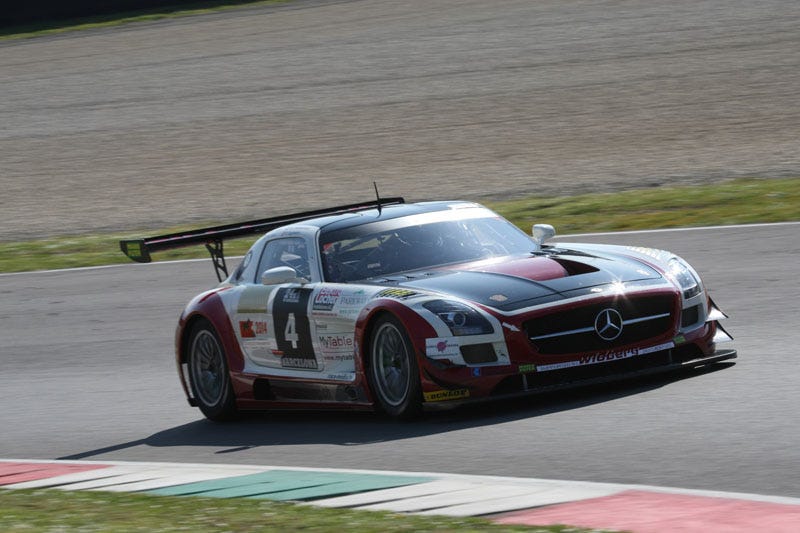 Hello, my fellow race junkies and fans of all things 2 wheeled and 4. We're back with our racing calendar. In keeping with the Rennsport philosophy, we don't only post main series that get plenty of attention and TV time. We love all sorts of racing, and will list how to watch or track smaller races and events too. If there's something we missed, please leave it in the comments.
*All times Eastern*
AMA Pro Racing is back! I know some of you fell into a deep despair over the lack of TV coverage for AMA this season, but the new Fans Choice TV, has got you covered. Flat track starts tonight at 7:30 at Daytona.
-In AMA Pro Road Racing , the Daytona 200 airs at 1:00 pm, Saturday, March 15th, on Fans Choice TV. Check the Fans Choice web site for information on qualifying and practice times.
F1 is back in action this weekend from Australia. I'm looking forward to a season that seems to finally hold a bit of the unexpected, in a good, non-exploding tires and parade of lawsuits, sort of way.
-Practice 2 airs Friday, March 14th, live on NBCSN, at 1:30-3:00am.
-Qualifying airs Saturday, March 15th, on NBCSN 2:00am-3:30am
-Race day is Sunday, March, 16th, at 2:00am-4:00am on NBCSN.
The Mint 400 is this weekend. While the main races are on Saturday, the 15th, there's events going on today through then. Here's the overall schedule. Fortunately, the Mint 400 has now joined The Red Bull Signature Series. The race will air on TV. The bad news, it's not until July. The best way to keep track of the race is through the main site, and their social media accounts. Also race-dezert does a great job of tracking the race, as do teams and drivers on Twitter. I'll post highlights and clips as they come.
NASCAR is racing from Bristol this weekend.
-Nationwide race airs Saturday, March 15th from 2:00-4:30 on ESPN2.
-Sprint Cup airs Sunday, March 16th from 1:00-4;30 on FOX.
NHRA from Gainesville airs on ESPN2 from 7:00pm-9:00pm, Sunday, March 16th.
United SportsCars 12 Hours of Sebring will be split between FS1 and the IMSA.com site.
-From 10;00am-1:00pm on Saturday, the race will be on FS1. From 1:00pm onward, the race can be found on the official site's live stream.
-There will also be a highlights show Sunday morning from 8:30-11:30am on FS1.
V8 Supercars will run this weekend as a support series for F1. Because of television contracts, the MSS Security Challenge will not be available on Super View. The race will be aired on Channel One in Australia. Race times are in the link provided.
The 12 Hours of Italy is this weekend from Mugello Circuit. There is no live stream, as far as I know, but the main 24HSeries site has said they will post videos as they come.
Ok race junkies, eat up. Enjoy your weekend, and best of luck to all drivers and teams participating in their respective events. You can find me on Twitter @McNewbie1.