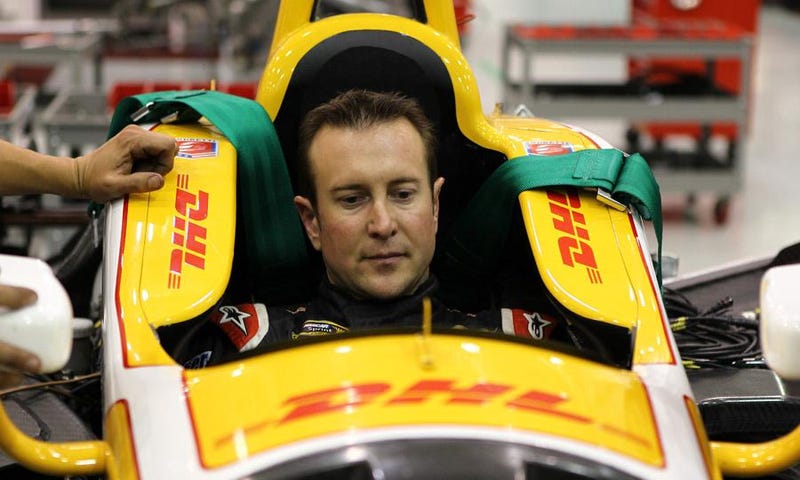 Andretti Autosport will run a fifth car for May's Indianapolis 500 and one will be piloted by 2004 NASCAR Sprint Cup Champion, Kurt Busch. Busch follows in the footsteps of his new boss, Tony Stewart, as well as John Andretti and Robby Gordon to become the fourth driver to attempt driving 1,100 miles on the Sunday before Memorial Day. Busch's only experience in a DW12 was when he tested Ryan Hunter-Reay's Andretti car at Indianapolis Motor Speedway last year.
John Andretti finished 10th in the '500' and 36th in the '600' in 1994. Tony Stewart attempted the double twice (1999 and 2001), with a 9th and 6th at Indy, and a 4th and 3rd at Charlotte. Robby Gordon ran both races in 2002, 2003, and 2004, finishing 16th, 17th, and 20th in the Coca Cola 600; he ran 8th and 22nd in '02 and '03 before rain forced him to let Jaques Lazier take over in the 2004 Indianapolis 500.
How well do you think Busch can run in the two races, this year?
(Image via indysportsreport.com)