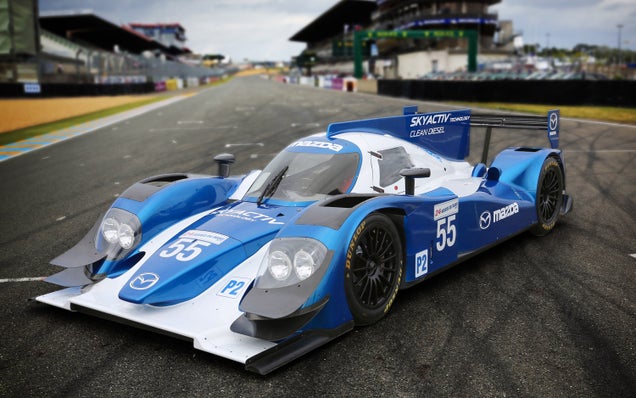 S
Mazda planned to race a SKYACTIV diesel P2 last year with Dempsey Racing. Those plans fell through, but details are emerging that they'll be racing the car next year.
When the P2 plans with Dempsey fell through, Mazda instead raced the 2.2l engine in a tube framed Mazda 6 in Grand-Am's GX class after their RX-8 rotary was no longer eligible (Mazda has the coolest engines). It seems as though that plant was developed in GX, and has now been mated to the Multimatic Lola it was originally intended for.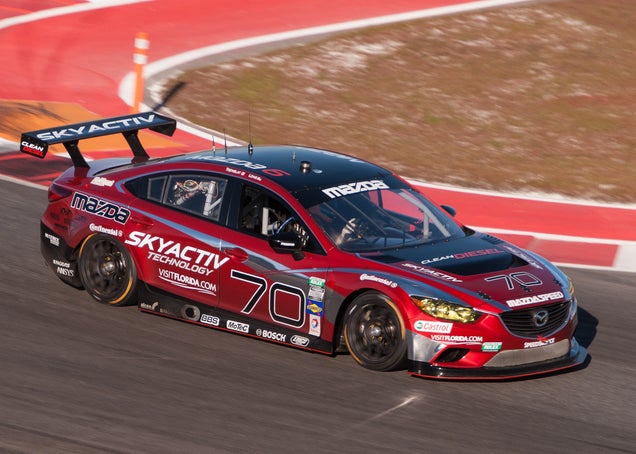 S

(Photo: Joe McGowan)
Details are scare right now, but it seems whatever is happening, the press embargo ends next week. Stay tuned!
@mulsannescorner @dsceditor it was a 2 day test of a lola Mazda diesel but not Dempsey Racing from what I was told. More on mwm next week

— Midweek Motorsport (@specutainment) October 31, 2013