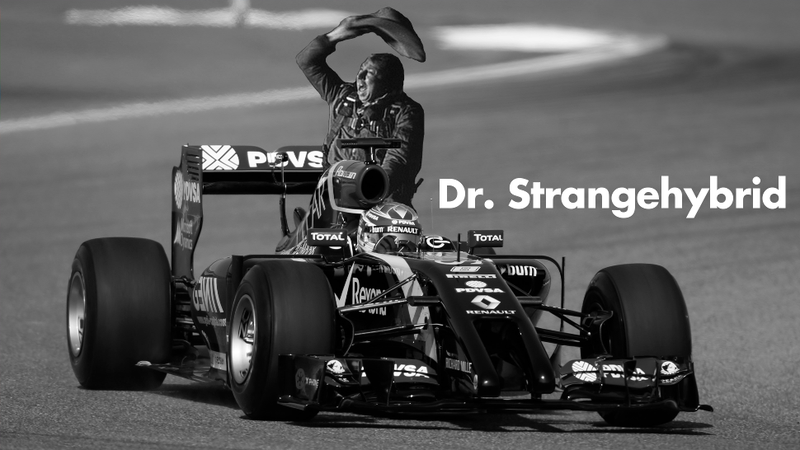 Much digital ink has been spilled fretting over this year's top road racing series (F1 and LMP1), particularly with respect to the hybrid power systems and the method of limiting the cars on their fuel usage. The big worry is that this will prevent the drivers from racing. This is why we have nothing to worry about.
Let's get this out of the way first. Yes, the 2014 engine rules for both series are a significant reduction in fuel allowed, and that means less power (even though most of the deficit is made back with the hybrid units). Yes, we all love more power in our race cars, but we're just not going to see four digit power output again. So, we'll make due with what we have. And in the case of F1, we have torque.
F1 fans have complained for years that the solution for the lack of passing in the series is more torque, less downforce, and narrower tires. Longer braking distances, less aero penalties when following other cars, and a tougher to drive car.
That's exactly what we have with F1 this year.
Significant downforce has been lost, the tires are harder, and the engines end up making more torque as a combination of the turbo and lower rev limit. Top speeds will be higher, and because the cars have less grip and more grunt we can expect to see more cars getting sideways and muscling out of the corners. Good for TV, and good for the racing.