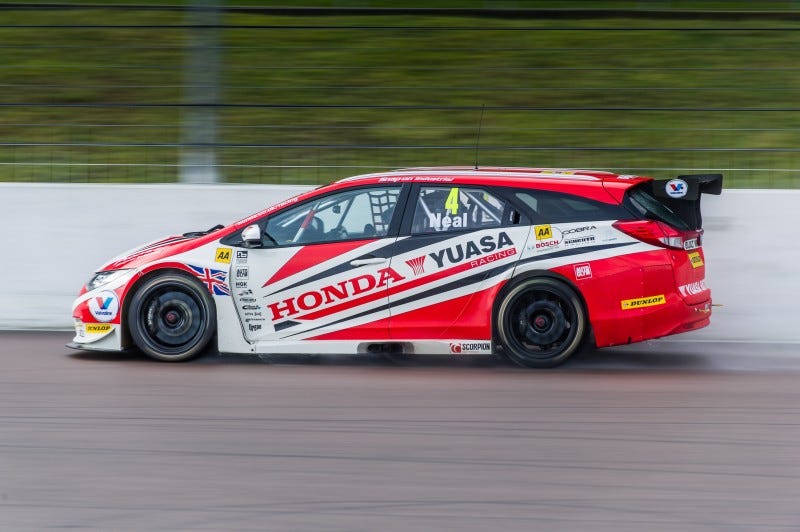 Last weekend, Honda's Civic Tourer made history to become the first wagon to podium in BTCC history. While not the breathless debut as some sites have gushed over, it's both impressive and amusing nonetheless. The new Civic Tourer is not much bigger than its BTCC predecessor who's won the past three seasons, hence the win wasn't entirely unexpected. The fact it still looks like a grocery getter and is packing a substantial ass compared to the rest of the field makes the wins more than respectable.
For all three races at Brands Hatch, the car reached the podium at least once. In race 1, Matt Neal came in 2nd piloting the Tourer, while race 2 saw teammate, Gordon Shedden, taking the number 2 spot. For the 3rd race, Neal landed in 2nd again, while Shedden came in 3rd. Quite the start for the new wagon. Perhaps Honda has found a new direction. Less Civic hatchbacks, more wagons. Isn't that what enthusiasts want?
The next round of the highly competitive BTCC series takes place at Donington, April 19th-20th. I can't wait to see how the Civic Tourer performs over the rest of the season.
Highlights from Brands Hatch can be viewed here:
Image via BTCC official site.
You can find McNewbie1 on Twitter @Mcnewbie1.