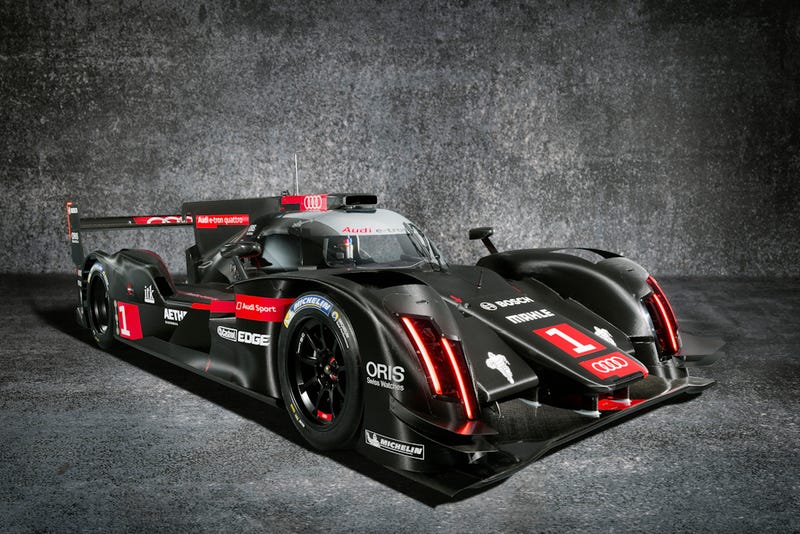 Audi has officially unveiled its challenger for Le Mans and the WEC next year, and boy does it look mean. The technical details can also be found after the jump.
Audi will continue to use a V6 turbodiesel engine, updated of course. They will also retain their system using hybrid power to drive the front wheels. Beyond that, much of the car is new, including a more powerful hybrid system that also harvests power from boost overpressure. The name isn't changing, though, the car will still be called the R18 e-tron quattro.
Audi will be joined by its gas powered factory competitors, Toyota with a naturally aspirated V8 and Porsche with a Turbo I4. Variety is good, and only time will tell which is best. Stay tuned for more details on the other cars as they're revealed.
What's your favorite part of the new Audi? Tell us in Kinja below.